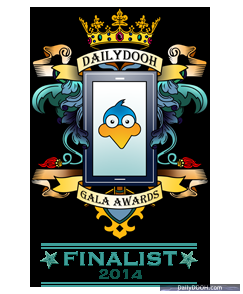 JCDecaux Singapore Digital Towers, already nominated as a finalist at The DailyDOOH Gala Awards in the Best Digital Poster or Street Furniture Implementation, thanks to new (this year) jury member, Denis Gaumonde, founder of Digital Media Village (a Paris-based consultancy providing market intelligence services to brands and digital place-based media) and founder of the online portal Ooh-tv.fr – see his original post here from October, now has a more official press release – even though the install has been running since September.
In 2010, JCDecaux Singapore won a competitive tender for a seven year contract to exclusively operate the advertising concession at Singapore Changi Airport running since January 2011.
The seven metre high DIGITAL TOWERS are strategically located at both arrival immigration halls within Terminal 1 and offer maximum campaign visibility to departing, transiting and arriving passengers with a potential reach to 1.5million passengers per month.
Ms Ivy Wong, Senior Vice President, Airside Concessions at Changi Airport Group said "The DIGITAL TOWERS add dynamism to the airport environment. This is a trendsetting and innovative platform that provides a new visual experience for our passengers, and offers advertisers an novel advertising concept to captivate audiences like never before."
Mr Ashley Stewart, Managing Director of JCDecaux Singapore added "The precision rotation function unique to the DIGITAL TOWERS redefines airport advertising and will enable clients to deliver stunning and memorable creative executions".
Bulgari is the first advertiser, creatively showcasing two of their latest watch series LVCEA, a new woman's watch line; and Octo, the men's pillar line.
The campaign was handled by Zenith Optimedia.