Scotland's leading OOH operator has announced two new digital screens to its inventory. Planned for early 2015, both the 'CityScreen Glasgow Southern Gateway' and the 'CityScreen Edinburgh Eastern Gateway' will stand at 50 sqm and will dominate vital routes into both major cities, offering optimum exposure for advertising brands.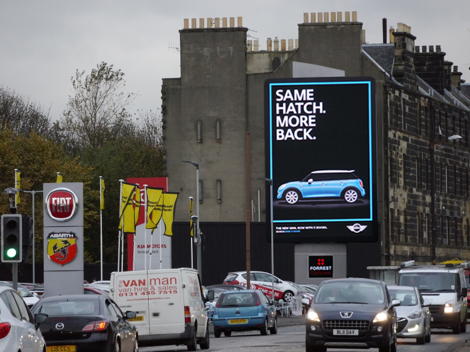 With the new additions set to increase Forrest's portfolio to a total of eight digital screens throughout Scotland and the north of England, Forrest MD, Marc Keenan, said: 'Our detailed local knowledge has, once again, allowed us to pre-plan these vital routes and then go out and develop these with new digital platforms. Both sites will be ready in early 2015, further strengthening our ownership of prime OOH sites in the north of Britain.'
The 'CityScreen Glasgow Southern Gateway' will be Forrest's third digital outlet in Scotland's largest city, whilst the Edinburgh site is the group's third OOH offering in the nation's capital.