A unique Australian media company is announcing its international expansion plans this week.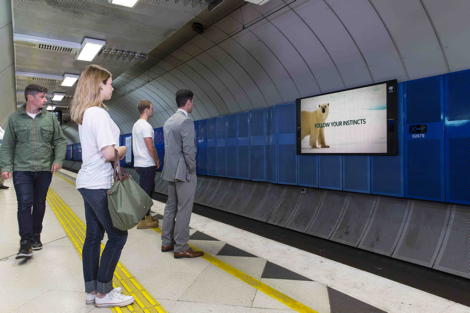 The business, XTD Ltd, is offering a world-first media delivery system that is designed for metro-train networks.
XTD offers a, designed for rail, cross-track video system and uses billboard-size LED television screens coupled to high definition sound to broadcast advertising and information to train commuters.
The system is centrally monitored and controlled, with content capable of being changed at a moment's notice. Working on a video loop, the system can carry content from still pictures and television commercials to 90-second movie premieres and other high definition video.
In Australia, XTD has provided technology infrastructure, hardware and installation for the XTrackTV product in Melbourne that was successfully launched by APN Outdoor. XTD owns the system which encompasses the 32 screens that have been installed to face 12 platforms across Melbourne's underground rail network. The advertising space on the Melbourne system is being sold by APN Outdoor as part of its XtrackTV product offering under an exclusive re-seller agreement with XTD.
XTD is now looking outside Australia for new partnerships with Out-of-Home media companies and metro rail operators to share revenues from an installation of the XTD system.
XTD CEO Steve Wildisen told us first "It is common knowledge in the marketing industry that consumer engagement with Outdoor and Television are very high among media channels. The XTD system brings TV and Outdoor together in a commuter rail environment where audiences are captive as they wait for their trains. There are some huge potential audiences for this system, for example the metro rail systems in cities like Moscow, Seoul and Tokyo handle more than six million commuter journeys a day."
To prepare for its Australian debut and international expansion XTD was created via the reverse takeover of a listed cash shell, White Eagle Resources Ltd, by Lunalite International Pty Ltd. Wildisen has overseen the development of the cross-track system that has been in exhaustive testing for the past two years. As the former CEO of Lunalite, Wildisen is no stranger to international outdoor advertising, having been involved in out-of-home marketing in many countries including the USA, United Kingdom, Greece, Malaysia, Mexico, New Zealand, Singapore and Thailand.
Wildisen said he was looking at opportunities for XTD in Asia, North America and Europe initially.