We see that one of our favourite digital signage software solutions for large scale, data driven, video walls has been used for this very impressive 4K LED wall at Citibank's Wheelock House branch, Central District, Hong Kong.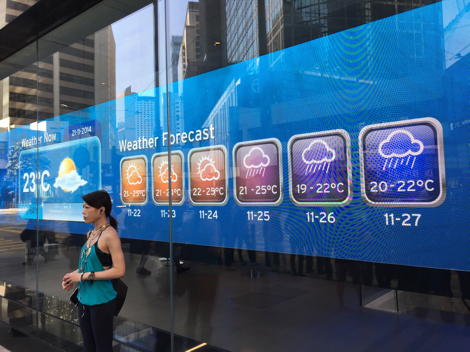 We've made mention before that DISE (said software solution) is probably more well known, and much more widely used, in Asia than in Europe (at present, at least).
Two 1.9 mm LED screens are installed back to back, one displaying inside the branch (shown below) whilst the other faces the street (shown above), therefore serving both customers and staff inside the branch and the general public who pass by the bank.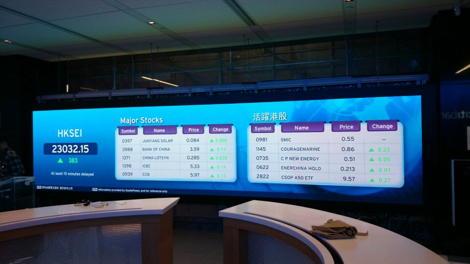 The installation includes redundant display system architecture, real time information integration with stock prices, weather and breaking news, coupled with advance scheduling for displaying other content at specific time intervals.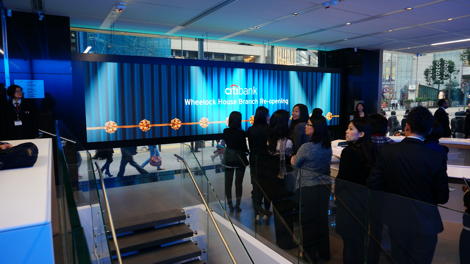 The LED screens were also used as a digital backdrop during the branch's re-opening ceremony.