Adrian J Cotterill, Editor-in-Chief
JCDecaux's seeming abandonment of the UK Trade Body (yes, dear readers there is MUCH much more to that story than some people know / anyone is saying) is a bit of a distraction and it is fun watching other news outlets (and indeed, a few media specialists) giving column inches to what is, effectively, the wrong story.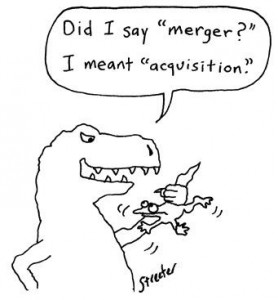 Whilst all this has been going on – Exterion Media appointed the Royal Bank of Scotland and have been getting ready to acquire, merge or be acquired AND guess who with?
Well, we understand that an imminent deal is likely between the Private Equity backers of Exterion Media (Platinum Equity) and Primesight (GMT Communications Partners) – again, all this talk elsewhere of Clear Channel assets on the table (and of interest to Exterion or JCDecaux) is wide of the mark.
Now, we are not necessarily sure on who is acquiring whom. It could be that Platinum Equity is hedging its bets in case Exterion Media fail to retain the TFL London Underground contract (this could be highly likely if JCDecaux pull out all the stops in an attempt to win it) or it might simply be GMT Communications Partners rolling the dice again.
GMT Communications Partners were suitors for (then) CBS Outdoor (now Exterion Media) back in 2013 and for Ocean Outdoor – though we heard that they weren't taken seriously for either.
Whilst we have tremendous respect for Naren Patel, we cannot help feeling that Primesight could sometimes do with being a little more ambitious. Some in the industry have described it as "a confused and contradictory media proposition" and have told us that "its management is too accepting of its 'makeweight' market positioning". Perhaps a deal, which may be announced as early as this week, will do both parties some good 😉