Gail Chiasson, North American Editor
Visualplanet's partner – VE Global Vending Inc. – now incorporates the latest touch sensor technology for heavy-duty applications, enabled by the Single User touchfoil that provides what company management claims is the world's most robust and responsive vending experience.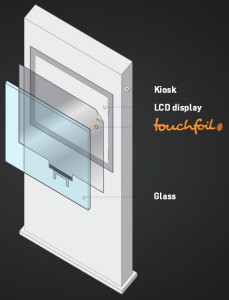 When incorporated within a vending machine, touchscreens create a truly dynamic and personalized shopping experience. Visualplanet's latest innovation has been engineered to meet the specific demands of the retail vending sector.
"Our Single User touchfoil development has focused on the vital performance characteristics within the retail arena: the ability to work consistently through thick glass, low maintenance and reliability in the field," says Dan Spencer, product Manager, Visualplanet. "Small format touch sensors have become an integral part of our day to day lives, so consumers demand a natural touch experience on a large format screen that replicates the experience with which they have become so familiar. Furthermore, design plays an increasingly important role in our customers' product development process; our behind-glass sensor offers a superior design aesthetic as well as heightened security and reliability, combining progressive design and glass selection with optimized performance."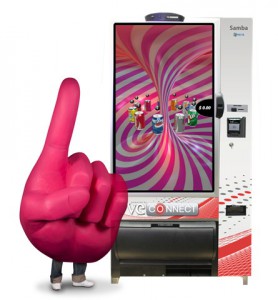 Working in partnership with VE Global Vending, visualplanet created an enhanced bespoke product that will become a standard component of VEGV's future interactive touchscreen vending machine solution.
Based in the technology centre Cambridge, UK, Visualplanet custom-designed a touchfoil that works through glass up to 20 mm thick.
Positioned inside the VE CONNECT interactive vending kit, on the back of the glass, the touch sensor is protected within the unit – robust, reliable and able to withstand heavy daily usage.
The intelligent remote monitoring of the machine status and inventory – combined with the interactive user interface – means that screens can be changed on-demand or scheduled based on criteria, such as day of the week, or time of day for a single machine, or the network. Programs can be tied to online campaigns to build loyalty and customize the offer based on anonymous demographics. Advanced analytics and reporting allow inventory to be managed more effectively, with discounts or bundling offers being applied to slow-moving or about-to-expire line items.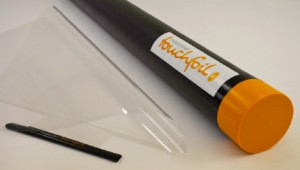 With audiences hungry for information and choice, digital vending machines are able to display products in 3D, show detailed nutritional information or product details for a clear comparison between the products on offer.
Furthermore, when the machine is not actively vending it is transformed into an effective advertising space. Often placed within high footfall areas, such as public transport hubs or on a university campus, there is an opportunity to engage with a wider audience, maximizing return on investment with sold advertisements in HD video or still images. The touchscreen can be used to communicate powerful digital messaging, promoting products, events or simply acting as a reminder service by sharing up to the minute information.
Short bursts of pre- and post-vend games can increase user enjoyment, generating some friendly competition within closed environments such as schools or offices.