Primesight, GTN and MediaCom are launching a national real-time campaign for Lucozade Energy, which will see digital outdoor ads synchronised with radio spots across GTN's 'Network Drive'.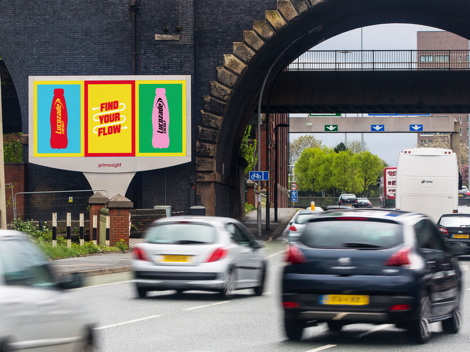 Advertisements will appear across Primesight's new digital 48-sheet 'Network' in tandem with radio spots across the 'Network Drive' package, meaning that drivers will see and hear Lucozade Energy's 'Find Your Flow' messaging while they are travelling – the communications objective is to make the Lucozade energy drink more relevant to everyday energy lulls,
This innovative campaign runs June 17-26 nationally in key UK cities and will target 'Everyday Strivers', a demographic built from detailed TGI data. The radio ads will be broadcast solus and adjacent to GTN's traffic and travel bulletins on all major radio groups and stations including Global, Bauer, Absolute Radio and talkSPORT.