Gimbal, Inc. this week announced the availability of its Bluetooth Smart (Bluetooth Low Energy) Gimbal Proximity Beacon U-Series 5. The hardware serves as a low-cost, low-maintenance solution that adds beacon functionality to traditional devices with USB ports, including computers, TVs, set-top-boxes, kiosks, point-of-sale terminals, vending machines, automated dispensers and more.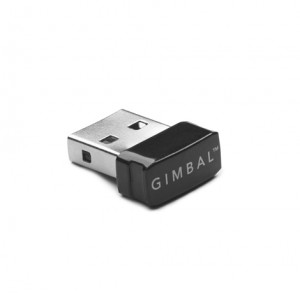 The U-Series 5 beacon leverages Gimbal's deep understanding of antennae design and beacon firmware to create the smallest Gimbal Proximity Beacon to date.
Additionally, the U-Series 5 beacon with iBeacon technology offers a simple, battery-free option backed with Gimbal's leading security and comprehensive management tools.
The U-Series 5 enables a host of new devices to power smart, proximity-triggered engagements to an opted-in user's mobile device and for retailers, venues and other beacon-enabled locations to further extend their proximity network.
Gimbal Proximity Beacon U-Series 5 are available here.
Kevin Hunter, chief operating officer of Gimbal, Inc. told us "The main benefit of the USB form factor is the flexibility our customers now have to enable their existing devices with beacon functionality. Packaging it in a small, battery-free option allows for hassle-free maintenance and makes the solution additionally attractive for large deployments. U-Series 5 beacons provide an easy and affordable solution to engage mobile audiences and bring proximity-based technology to an even broader footprint to further bridge the digital and physical worlds."
With Gimbal's industry-leading security in mind, the U-Series 5 does not have USB data lines connected, which means it can safely be plugged into a powered USB port in a computer, point-of-sale register, ATM or other device with no risk of sending or receiving any data.
Gimbal's extended product line continues to combine leading hardware design and beacon firmware with comprehensive, enterprise-grade management tools to create the best digital to physical bridge and enhance location and proximity-triggered mobile engagements. Gimbal has earned TRUSTe certification for consumer-controlled privacy, and is a member of the Future of Privacy Forum.