Leyard Optoelectronic Co., Ltd. and Planar Systems, Inc. (Nasdaq: PLNR), a global leader in display and digital signage technology, announced yesterday that they have entered into a definitive merger agreement.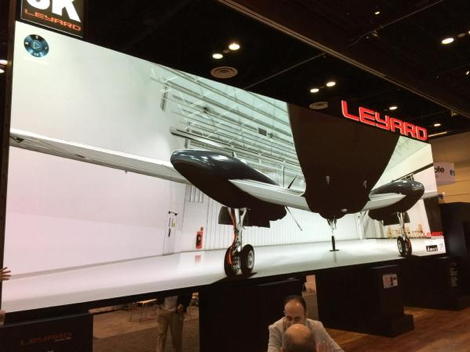 Leyard will acquire all of the common stock of Planar for a purchase price of $6.58 per share which values Planar at approximately $156.8 million on a fully diluted basis.
Victor Li, Chairman of Leyard, said, "We believe that Planar and Leyard complement each other and that this acquisition will create significant synergies. We intend to strongly support the continued growth of the Planar business, with standalone management, under the broader Leyard umbrella. This acquisition demonstrates Leyard's ongoing commitment to expanding its global presence. The combination of Planar's strong customer relationships, respected product offerings, and history of innovation across the organization, together with Leyard's market leading position in emerging video wall technologies create inspiring solutions for customers."
The pending acquisition augments of course, Leyard's existing range of LED display products and enables Leyard to more easily expand its position outside the Chinese market.
Gerry Perkel, Planar's President and Chief Executive Officer, said, "I believe this transaction represents an outstanding opportunity for our shareholders, employees and customers. The acquisition by Leyard will provide our investors with a 42% premium to market based on our latest closing price and a 51% premium based on a seven day volume-weighted average price of Planar common stock of $4.35, and will position the Planar business for continued growth and innovation."
Roth Capital Partners is serving as the financial advisor and Shearman & Sterling LLP is serving as the U.S. legal advisor to Leyard and BofA Merrill Lynch is serving as the financial advisor and Perkins Coie LLP is serving as U.S. the legal advisor to Planar in connection with this transaction.
Closing of the acquisition, which is subject to specified conditions, is expected to occur in the fourth calendar quarter of 2015.
About Leyard

Leyard Optoelectronic Co., Ltd. designs, produces, and distributes a range of LED display products and its ancillary systems worldwide. Leyard offers indoor, outdoor, fixed and creative LED displays that are used in various applications, such as sports, advertisement, concerts, shopping malls, stadiums, exhibitions and other indoor and outdoor events. It also rents LED displays. Leyard was founded in 1995 and is headquartered in Beijing, China.