Gail Chiasson, North American Editor
Matt Rollins, formerly Atlanta design firm Iconologic has joined digital retail experience agency MaxMedia, Atlanta, as executive creative director.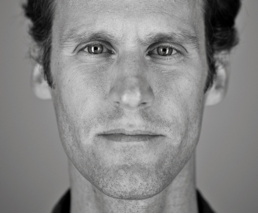 A design leader with 20 years experience directing cross-disciplinary teams, Matt has worked closely with some of the world's most well known brands – from Coca-Cola to IBM to the International Olympic Committee. At MaxMedia, Matt will provide overall creative direction for the company's retail experience work, offering a unique perspective on how these environments can influence not only the moment of purchase, but the growth of 'brand love'. His team will focus on integrating multifaceted branding efforts for MaxMedia clients into a singular vision for maximum consumer impact inside the store.
Throughout his career, Matt has taken a human focused approach to design, working to create profound connections between his clients and the people who matter most to them. A notable example is his decade-long involvement in the Olympic movement. From serving as design director for the Torino 2006 Olympic Winter Games, to developing myriad corporate sponsorship campaigns, to evolving the International Olympic Committee brand itself, Matt has enlivened the Olympic experience for athletes, spectators, host cities and countries, and the global audience.

"Every experience we design adds to an over-arching brand story that people internalize," says Rollins. "We want those experiences to delight, motivate, and ultimately connect people more closely to a brand."
In his new role at MaxMedia, Matt will leverage his storytelling abilities and business knowledge to create high-impact consumer experiences that deliver measureable results for brick and mortar retailers.
"The retailer's point of differentiation in competing against online purchases is an immersive experience inside the store," he says. "While the real innovation will happen on the digital side, our team will bring a holistic approach to designing the shopping experience. MaxMedia's singular focus on retail ensures the company will remain on the leading edge of this innovation, creating meaningful, measureable shopping experiences that lead to higher in-store revenues."