Gail Chiasson, North American Editor
Jennifer Davis, vice-president, product strategy, Planar Systems in Beaverton, Oregon has expanded her role, now holding the positions of chief marketing officer of Leyard and vice-president, marketing and product strategy for Planar Systems.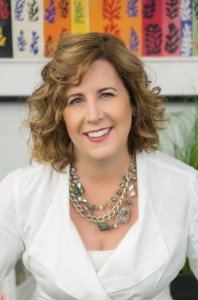 In her expanded role, Jennifer Davis will be working to support Leyard and Planar brands and products, and generate awareness and demand for products for all of Leyard efforts. Jennifer will continue to report to Gerry Perkel, Planar Systems president and CEO, and the Leyard Overseas Board of Directors.
Davis joined Planar Systems in 1998, supporting efforts ranging from marketing and business operations to global customer service. Since Planar's acquisition by China-based Leyard in 2015, she now leads the global marketing organization.
During her 18 year career, Davis has been instrumental in bringing multiple award-winning products to market, including the Planar Mosaic in 2012 and the Planar LookThru OLED Transparent Display in 2015.
Leyard Optoelectronic Co., Ltd., is a worldwide provider of LED display products and ancillary systems. Planar Systems is a global leader in display and digital signage technology. The companies announced in August that they entered into a definitive merger agreement.
In her 'spare' time, Davis was elected in 2015 to serve on the Board of Trustees of Marathon Scholars, a non-profit organization that helps increase college attainment for low-income students in the Portland Metro and SW Washington area. As a member of the board of directors, Davis works to further the mission of making college a reality for talented students.