Outdoor Plus is launching two new digital screens in London.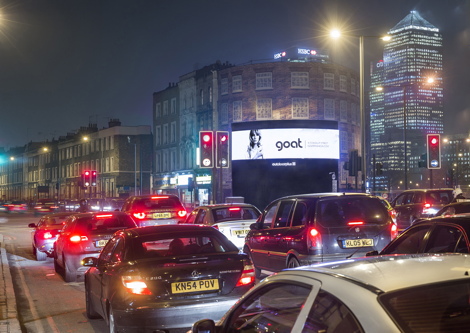 The Canary Wharf Curve, located east of the city of London, has been transformed in to a state of the art curved digital screen. Situated on a busy London interchange facing traffic heading eastbound into Canary Wharf and the Blackwall tunnel. The area hosts the world headquarters of many global financial institutions, employing some of the highest paid workers in London including Barclays, Citigroup, Clifford Chance, Credit Suisse, Infosys, Fitch Ratings, HSBC, J.P Morgan, KPMG, MetLife, Morgan Stanley, RBC, Skadden, State Street and Thomson Reuters.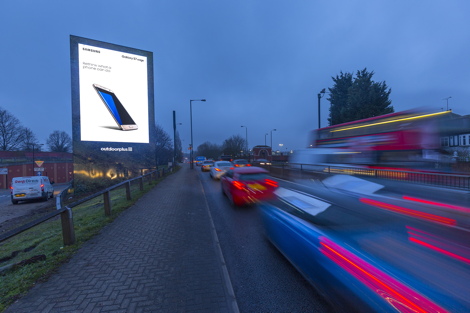 A3 Richmond Park, a high impact Portrait digital screen situated on the A3 Roehampton Vale, targets the affluent Surrey set as they travel northbound towards central London. With no other advertising of its kind on this stretch of road, this is an opportunity for brands to really stand out and reach an elite Surrey and SW London audience of over 900,000 every two weeks including targeting the notoriously difficult to reach audiences of Richmond, Putney and Wimbledon.
Grant Branfoot, sales director at Outdoor Plus, told us "We pride ourselves on offering brands access to the best sites in and around London. These fantastic locations make a great addition to our growing portfolio of portrait & Landscape digital sites."
Outdoor Plus owns state-of-the-art digital screens in some of the most iconic locations in and around London including the Eye in Holborn.