The victims of the extensive flood affecting Prague in August 2002 also included the Prague ZOO in Troja – about half of the ZOO situated on the Vltava riverbank was under water.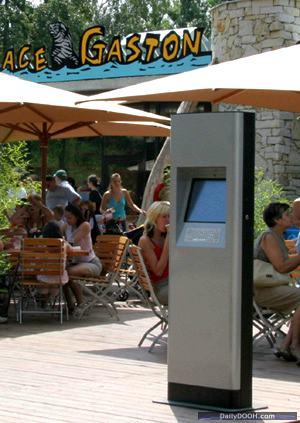 Anyway, the investment in renewal of the Prague ZOO counted on the building of an information centre, an internet presence and subsequently also information kiosks. Eight outdoor kiosks are situated in the busiest locations within the ZOO as shown here.
In addition to the map of the ZOO the kiosks detail the inhabitants of the zoological garden, including photographs and descriptions of the animals living there.
The visitors to the ZOO can also see the most recent (animal) acquisitions and various planned events at the ZOO.
Another nice function is taking one´s own photo with a mini camera placed right in the kiosk. The visitors can then have their photo sent to any e-mail address selected by them.
The recipient of the e-mail will subsequently receive the photograph in a nicely designed frame of the Prague ZOO. You may thus have a nice memory of the day in the ZOO or a tip for a trip for your friends. This is an excellent marketing move for recommendation is one of the most effective forms of promotion.
The kiosks also attract children for simple games with animal themes. The information content is completed with an abbreviated version of the ZOO web site and the visitors can communicate to the ZOO management their observations and comments.
Thanks to the information kiosks, among other things, the number of visitors to the Prague ZOO keeps increasing year by year and on 4 April the daily visitors´ record was exceeded by 20,048 persons.