Adrian J Cotterill, Editor-in-Chief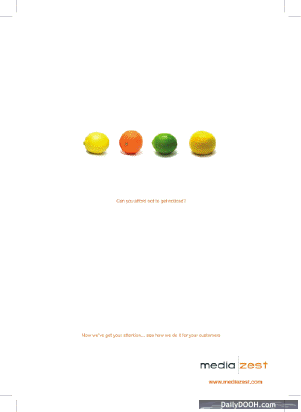 We see that Mediazest are sponsoring the "Best Temporary Design" award at next Tuesday 4th March Design Week Awards '08 at the UK;s Hilton Park Lane, London.
Mediazest do a fair bit of trade press advertising and have been successful in generating a number of very good relationships with retail store designers via their work and association with the publication itself so it was probably a natural fit to sponsor an award and increase their profile! Good move!
We also noted that Mediazest are in both today's Marketing Week and Design Week with a new advertisement (we are told it will be in 'Marketing' magazine also next week).
It continues with the fruit theme and plays around with the attention grabbing theme which we like.