Ocean, the premium digital out of home (DOOH) media owner, has launched its 7th annual competition to foster the best creative work in DOOH advertising, including full motion, subtle motion and interactivity.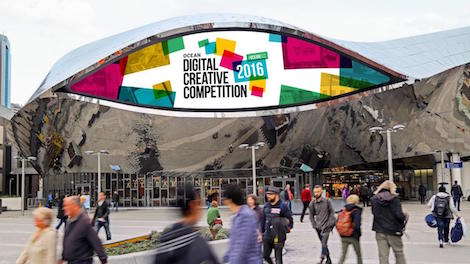 For the seventh year running, Ocean is inviting submissions from brands, the creative community and agencies BUT for the first time ever, the competition is now open GLOBALLY!
Entrants have an opportunity to win a share of a GBP 450,000 prize fund and a chance for their work to be showcased on Ocean's iconic DOOH locations and networks in the UK, Hong Kong and New York.
There are two awards categories; for the best interactive DOOH concept and the best creative technique. The finalists will go on to be judged by two panels of industry experts.
Ocean CEO Tim Bleakley told us "Previous winning campaigns have generated global PR and collected distinguished awards including Cannes Gold Lions – the ultimate prize and an indicator of how much this competition defines the brilliant capability of DOOH.
"Ocean invests in this competition to draw a new wave of global creative talent to the table, constantly evolving the opportunities open to brands and ensuring that we market and implement every concept to the highest possible standard.
"In 2016, we are celebrating the seventh anniversary of a competition that has educated and helped deliver the success story of digital out of home so far. This has always been the ethos behind Ocean, to stimulate technical understanding and creative exploitation of the medium and with it, drive sector growth and brand count."
As always, it is free to enter and it's open until August 26. The winners are announced at a prestigious awards ceremony at the IMAX in London on October 13.