Adrian J Cotterill, Editor-in-Chief
London based Private Investment Boutique DeBere Capital Partners has appointed Dirk Huelsermann as Managing Partner, to strengthen investments in the technology sector and manage international investor relations.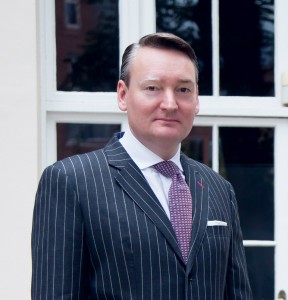 Dirk joins DeBere alongside his position as Trustee and Managing Director of his Family Office, where he can look back on more than a decade in venture investing. Dirk started his investment career on the institutional side, where he ran the private equity and venture capital arm of a blue chip company.
During that time he delivered the company's biggest joint venture in mobile adtech, which exited at a 30x return.
DeBere Managing Partner Richard Evans told us "I am delighted to welcome Dirk to DeBere as Managing Partner. His experience in technology investing and his relationships in the adtech and media sector, will prove invaluable as we continue to increase the number of investments we make in the technology sector. Dirk has already spent time assessing several investment opportunities in our pipeline and we look forward to closing our first investment in due course."
Dirk told us on Friday "I am very excited to become part of such a forward thinking, growing and highly rewarded firm, which is well known for its exceptional track record. I look forward to working with Richard and the team, making my mark here and helping to grow the company."
UK London-based DeBere Capital Partners is an industry recognized leader, with awards in 2014 for Acquisition International M&A, Strategic Capital Raising (UK); 2014 International Hedge Fund Awards, Rising Star Of The Year – Capital Raising, and in 2013, as the UK Private Investment Boutique Of the Year.
At The DailyDOOH Investor Conference in New York in three weeks time, Dirk will be speaking on 'Why Investors Should Be Interested in SmartCities' – one area of focus of his in his new role. He told us exclusively "SmartCities and the Internet of Things (IoT) are by far, two of the hottest topics in the technology world at the moment. Strategic opportunities abound, whether it be using modern technology to improve urban space or interacting with citizens to increase quality of life".
"By 2025 we will see, over 26 groundbreaking SmartCities projects globally and with an expected market size of $1.5 trillion there are many reasons why investors and the out of home media owners who have embraced digital should sit up and take note".
No doubt he will explore all of that, in his own inimitable style on the afternoon of Wednesday October 26, 2016.