Late last night Manolo Almagro suggested we play with Google's new Wonder Wheel and so like good little boys and girls we have done little else this morning. It has got to be one of the coolest search tools in a while – here's what we got when we clicked / searched on the term 'digital signage [1]' …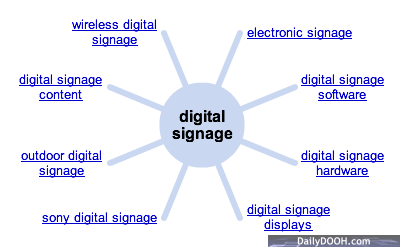 The search query appears inside a light blue circle, with related terms around it. It basically gives users related search queries or terms on a visual wheel so that they can click around and discover new topics and also see what is 'associated'.
The timeline is also worth a look [2] as it shows the amount of attention each year the search term has been getting.