Exterion Media's former Agency & Trading Director, George Rossides spoke to us this week about his new company 'OOH Yes', an independent, UK out-of-home media planning specialist.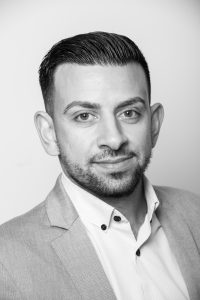 George Rossides told us "We will provide a service that elevates brand stature through smarter planning, focusing particularly on the digitalisation of outdoor formats to provide businesses with integrated out-of-home marketing solutions".
"OOH Yes believe that there is an opportunity in the outdoor market to facilitate advertisers with greater targeting, flexibility and creativity in the planning of cost-effective outdoor campaigns".
The company offers start-ups, SMEs and media agencies bespoke digital out-of-home marketing solutions on a regional, national and international scale, catering for the full suite of creative formats, from taxis, buses and the Tube, through to roadside billboards and ambient media.
"There's never been a better time to bring a new specialist in OOH to the market. The outdoor industry has changed significantly over the last decade in concurrence with digital's rise; the options now available to advertisers being more responsive, immersive and personalised than ever before.
"Yet despite this, planning remains stuck in the past. OOH Yes brings a fresh, modern approach to the process of planning and buying bespoke outdoor campaigns, harnessing the latest behavioural trends and technological advancements to deliver genuine added value."
You can find their website here.