Russ Curry, Ministry of New Media
The Internet Advertising Bureau (IAB) UK is holding a full day Data and Innovation Conference at the British Museum in London on Wednesday March 15, 2017.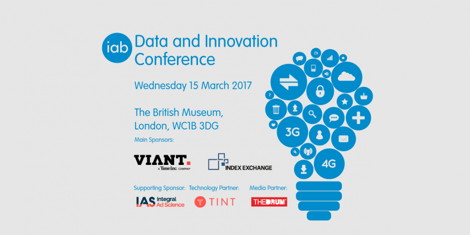 We're told that the conference will look at some of the best data and technology enabled opportunities for brands such as AI, targeting, how social automation brings scale for marketers and the exciting possibilities offered by mobile when coupled with outdoor advertising.
Speakers include Ben Maher, sales and partnerships director at JCDecaux; Emma Hargreaves from Kantar Media; Marco Bertozzi, Spotify's vice president for Europe and Michael Bevans, global director of sales trade marketing at Yahoo.
The IAB's senior programmes manager, David Frew told us "With the rise of data-led marketing, we're pleased to be evolving our successful annual RTA conference into our first Data and Innovation Conference. As of 2015, 60% of display was being traded programmatically in the UK and this is only going to keep increasing. We at the IAB want to help our members and the wider industry make the most out of this trend, which is why this conference is a must-attend for brands, agencies and publishers."
Tickets can be purchased here.