Adrian J Cotterill, Editor-in-Chief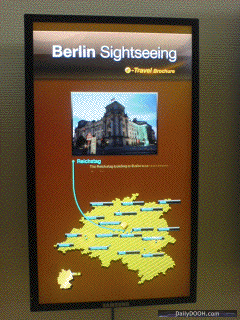 Also at CeBIT, Samsung were showing this Berlin Sightseeing screen.
2 Responses to "Samsung: Berlin Sightseeing"
NeilC Says:
March 7th, 2008 at 09:59 @457

3 Samsung snippets back to back? I assume your 42″ screen is in the post! 😉

Adrian J Cotterill Says:
March 7th, 2008 at 10:24 @475

and our next THREE posts will feature pictures of a Porsche 911 Targa 4S !!!
Leave a Reply