Digital Signage should be more than just simple playback of content – it's a way to actively communicate with potential clients and customers. PADS4 does just that and works to meet your requirements – from a simple welcome message on a single screen to real-time passenger information on thousands of displays.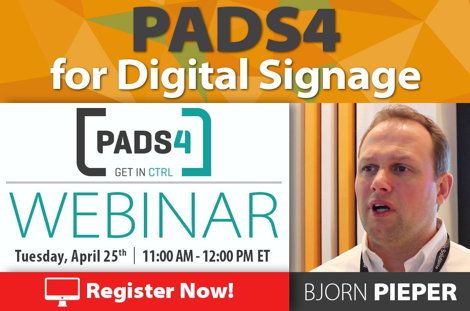 You can join NDS for this webinar to see how PADS4 can do it all, easy and reliable.
Tuesday, April 25, 2017 between 4:00 PM – 5:00 PM BST. Register here.