Posterscope has announced a new worldwide strategic partnership with smart city technology experts The Digit Group (TDG). The partnership will allow both companies to explore and develop commercial opportunities for cutting-edge smart city technologies developed by New York-based TDG and its partner companies.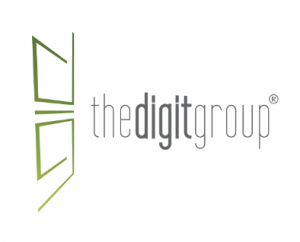 Normandy Madden, Global Director, Media & Brand Innovation, who will manage the alliance on behalf of TDG, told us "Architects and urban planners design and build cities, but marketers bring them to life. It's important for us to have a good global partner to help develop and implement programs that tap the full potential of the technologies developed for our smart cities. This alliance with the Posterscope network will provide access to the world's top media agencies, strategic and digital experts, as well as many of the world's leading brands."
Relevant technologies involved in this alliance include renewable energy sources, autonomous mass transit systems, sustainable agriculture developments and entertainment platforms like virtual and augmented reality, 3D BIM information coordination and, a proprietary cloud-based 3D visual platform and navigation solution.
The market for smart cities has quickly moved from concept and marketing programs to actual real estate development projects and implementations on every continent today. Smart city is a designation given to a city that incorporates various technologies to enhance the quality and performance of urban services such as energy, transportation, utilities, security, communication, leisure and even food production in order to reduce resource consumption, wastage and overall costs. The overarching aim of a smart city is to enhance the quality of living for its citizens through technology.
Some of the specific technologies already in development include Piezoelectric kinetic energy solutions, an electric, autonomous mass transit system developed by Next Future Mobility in San Francisco, solar-powered Wi-Fi hotspots and handset charging stations equipped with furniture and outdoor media, and a next-generation electric and autonomous bus.
Posterscope Head of Futures, Nick Halas, and Head of Platforms and Partnerships, Asia Pacific, Ben Milne, will lead the alliance across Posterscope's global network. Nick Halas told us "The global smart cities economy is going to hit an estimated $1.4 trillion by 2020, as population migration towards cities continues. This partnership is essential to allow us to help clients and brands manoeuvre and find ways to be involved in the exciting opportunities that smart cities will bring to citizens,".
The Digit Group is managed by some of the world's top architects, urban planners and software engineers, it claims to be the global leader in smart city development and delivery with offices in the U.S., China, Hong Kong, Japan, Malaysia, Dubai and the Kingdom of Saudi Arabia (KSA). It currently has 15 greenfield smart city projects in development around the world and plans to launch a research and development center in Ireland with the Dublin Institute of Technology in 2017 and in Guangzhou, China in 2018.