Pikasso has continued the digitization of Beirut City with the completion of 15 new 4×3 screens in key districts of the capital, launching their 'Beirut Digital Constellation bis network'.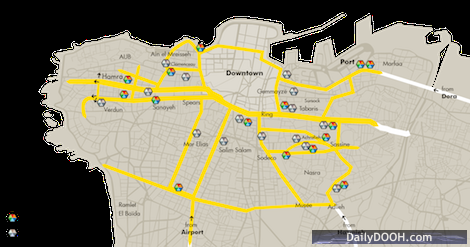 Antonio Vincenti, Chairman & CEO at Pikasso, told us "This new network reinforces and strengthens Pikasso coverage of Beirut upscale districts and allows advertisers to target an affluent audience in the city's prime locations".
The Daktronics LED screen design with the iconic yellow bar displaying local time and temperature is an opportunity to create contextual and relevant messages as both time and temperature are two key parameters when it comes to crafting a contextual message.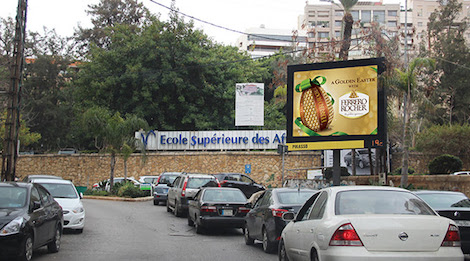 Both networks of Beirut Digital Constellation® and Beirut Digital Constellation® bis make 30 screens in total spread throughout Beirut's major locations delivering a dominant DOOH campaign.