Adrian J Cotterill, Editor-in-Chief
CIVIQ Smartscapes this week welcomed Sandra Baer as the company's Chief Marketing Officer. Ms. Baer has long been a champion of creative collaboration between the public and private sector and has worked with city leaders and smart city companies worldwide for over 20 years.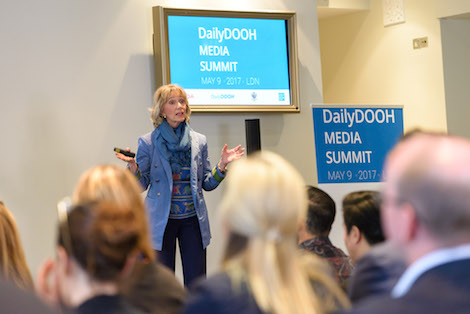 Prior to CIVIQ, Sandra was the president of Personal Cities, a smart city company focused on stakeholder engagement and the acceleration of digital technology investments. She is the former Senior Director for Alliances at the Smart Cities Council, and has led business development efforts at the Discovery Channel, Nextel/Sprint, Ridge Global and Bloomberg Government. She serves as a board member and advisor on several professional and civic organizations, including Cityzenith, Nektria, The GreenBiz Group, the UN Foundation and the Washington Bach Consort. As a professional speaker and moderator, Ms. Baer has spoken at Smart City/Digital Out of Home conferences in the US, Europe, and the Middle East.
In her role at CIVIQ, Sandra will support the company's rapid growth in cities, entertainment venues and universities.