Signature Outdoor is doubling the presence of its small format full-motion city screen advertising network in Birmingham and Manchester to offer advertisers greater reach and impressions. The Loop was Birmingham's first small format, full-motion city centre screen advertising network. In conjunction with its launch in 2015, Manchester's existing small format full-motion city centre network was acquired and rebranded The Loop Manchester.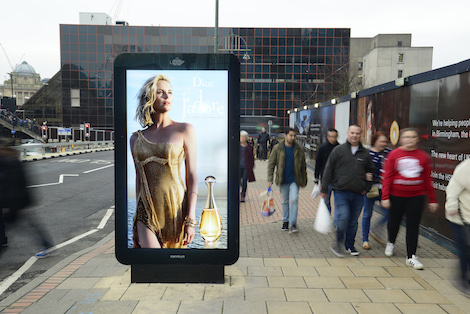 Steve George, Signature Outdoor managing director, told us "The Loop has been incredibly successful commercially which is why we are scaling our presence. Our new larger footprint gives Signature the ability to sell smaller, more targeted mini networks around the retail, business and leisure sectors. 'The screens' multiple benefits also extend interactivity with the community and support of good causes. Both councils consider the Loop a vital aid in communicating with their citizens."
Responding to high demand for quality small format digital advertising in both cities, work is underway to extend The Loop in key retail, business and leisure hot spots, increasing audience reach and impressions to 15.86 million a fortnight across the two cities.
New locations have been identified to reflect Manchester and Birmingham's redevelopment, reaching audiences as they move around the reconfigured cities.
In Birmingham, 23 screens in 12 locations expand to 45 screens in 23 locations, delivering a total of 8.46 million impressions per fortnight. In Manchester, 20 screens in 10 locations are doubled to 40 screens in 20 locations, delivering 7.4 million impressions.
Manchester's new screens are in Deansgate and Albert Square, directly outside the Town Hall and National Football Museum. The new Birmingham assets cover key new areas such as Chinatown with Ladywell Walk, New Street Station approach with TK Maxx and Smallbrook Queensway, Corporation Street.
The move extends availability to Signature's fast and free SimplyFi wifi network, offering brands multiple connectivity and engagement with mobile users in the cities through The Loop.
Channel expansion is carried out in collaboration with Signature's commercial advertising partners, Birmingham City Council and Manchester City Council. Both extended networks go live in July.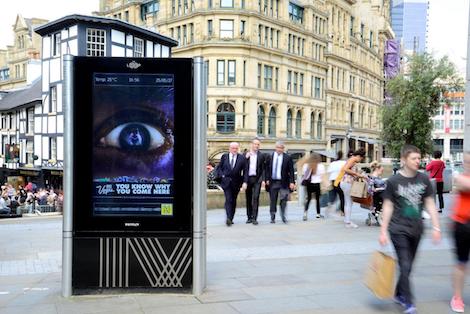 Councillor Ian Ward, Deputy Leader of Birmingham City Council, said "The Loop is part of our vision to become a world leading connected City through the evolution of next generation digital networks. The Loop's a great example of how best in class, responsive digital out of home advertising is evolving and keeping the people of Birmingham informed, in touch and connected."
Advertisers including Clinique in Birmingham and Walkers in Manchester have utilised the technical capabilities of The Loop, with premium brands Chanel, Samsung, Apple and LVMH all leveraging out of home audiences.