Regular readers, if they are hip, cool, have teenage children or are really with-it, may already know that Snapchat – the photo-sharing app, Ed is now launching its first attempt at tech hardware here in Europe.
Spectacles, originally launched in North America back in November, are a pair of sunglasses into which a tiny camera and microphone is embedded. They allow users to grab 10- to 30-seconds of video and send them as messages to their friends across the network.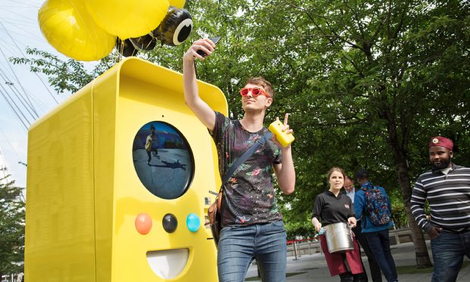 'Snapbot' vending machines have so far appeared in Berlin, Paris, London and Venice. For GBP 129.99 (or EURO equivalent) you can purchase a pair of the glasses.
Snapchat was launched in 2011 by a group of former students at Stanford University who struck on the idea of a network based around sharing photos that automatically deleted once read. Snapchat claims 158 million users every day and when it launched in March on the New York Stock Exchange it was valued at more than USD 20bn.