Adrian J Cotterill, Editor-in-Chief
Ayuda Media Systems has this week announced that Luc Filiatreault has been appointed President. Luc Filiatreault will run and operate the ERP business while CEO Andreas Soupliotis will focus on programmatic initiatives and strategy for Ayuda[x].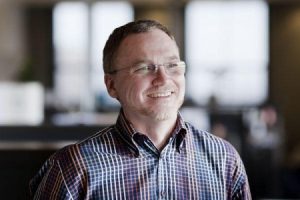 Andreas Soupliotis told us "We are experiencing phenomenal growth at Ayuda. Our ERP is used globally in over 20 countries. Our user base has increased by over 850% over the past three years. And our revenue has been doubling, year-on-year, for the past four years. The time had come for us to bring on an experienced tech leader that will support and nurture the remarkable growth in our ERP business and drive it to new heights. The new hire also enables me to have more cycles available for growing our programmatic business."
Luc Filiatreault joins Ayuda with an immense track record of successfully growing tech businesses. He founded and led several tech companies, completed two IPOs, and is highly experienced at raising funds from VCs. He was formerly the CEO of three public and three private companies ranging from startups to $100M companies
Luc Filiatreault told us "I've seen a lot of first-rate tech companies in my career and Ayuda is a winner. I am absolutely thrilled to join their gifted team. The company's incessant drive for constant innovation offers great potential for business improvement in the OOH industry. I was impressed by the company's magnetic energy and tech-first culture the moment I met them. With global operations in EMEA, APAC, and North America, I am convinced that together we will charter an exciting course that will foster extraordinary international growth in the coming years."
His past honors include Canada's Top 40 under 40 and Canadian IT Personality of the Year Award. He is fluent in many languages, and his favorite color is now orange!
Ayuda operates two distinct business efforts. The first is a SaaS-based family of ERP products that empowers some of the world's largest static, transit and digital OOH media operators to automate their day-to-day operations – including digital signage, proposals, avails, work order management for static OOH, invoicing, leasing and financial reporting. The second business, Ayuda[x], is a martech company that helps digital marketers establish deep connections with their consumers using insights from location-based marketing strategies that leverage the company's programmatic tech stack, massive geospatial datasets and AI algorithms.
Andreas Soupliotis will continue as CEO of both Ayuda and Ayuda[x].