ONELAN continues its drive into the QSR space delivering a failover solution which ensures business critical information such as menu boards, pricing and calorific values are always available for customers, without the need to invest in a redundant network of multiple back-up players, dual output players, or screens.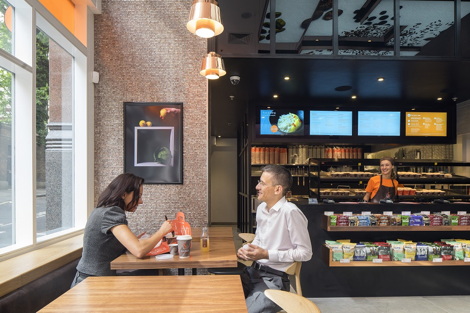 At #Infocomm17 in booth #521, ONELAN will also be showing its latest menu board management web app. This allows restaurant managers to use their local PC/mobile device to manage and update their local menu board.
This enhancement in ONELAN's enterprise Content Management System (CMS) further enriches the functionality of ONELAN's System-on-Chip (SOC) and Net-Top-Box (NTB) solutions, helping to cement ONELAN's position as one of the industry's leading innovators in the QSR environment.
The solution works via player level tagging. In the event of a player failure or a display losing power, content playing will automatically move to one of the other screens. Failover gives retailers security that even in the event of a display or player failure the vital information will still be shown.
This new release is part of ONELAN's commitment to making the CMS support a wide range of player types, and to add enterprise features which make it ideal for multiple applications.
ONELAN is headquartered in the UK with a presence in Dubai, Germany, China and North America.