British Airways has renewed its media holding on atmAd cash machines for the FIFTH time in a row. BA's long-term ATM strategy, which was first initiated with a six-month agreement in 2005 targets business and leisure travellers over the next 12 months with seasonal offers, flight sales, and information on online check-in and new routes.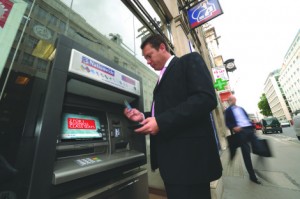 Anna West, Global Media Manager at British Airways told us "atmAd's advertisements sit perfectly within our campaign of delivering tactical, as well as strategic messaging to a targeted audience,"
BA will run two dynamic ads a month, targeting business travellers via key ATM sites located in the City of London and in proximity to UK-wide business and mainline transport hubs. In addition, key sites in busy high streets will target leisure travellers.