Adrian J Cotterill, Editor-in-Chief
The Digital Place Based Advertising Association announced today at the #CannesLions Festival of Creativity that Andreas Soupliotis, Founder & CEO of Ayuda[x], has been elected to the Board of Directors.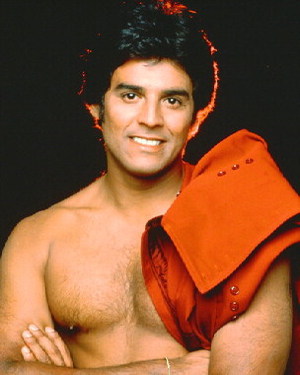 The DPAA is leading a contingent of digital out-of-home (DOOH) executives on a customized #CannesLions experience, including high level brand meetings, access to VIP events and yacht hospitality.
Barry Frey, President & CEO of DPAA told us "Andreas is a great addition to our Board of Directors,. Our Board meetings bring together some of the most innovative, creative and forward- thinking minds in the DOOH industries, and Andreas' presence will add great value to our discussions. I am so appreciative of the Board's counsel, support and friendship as we work together to help our sector grow and garner its rightful share of advertising budgets."
Andreas Soupliotis (could that be him above?) told us "I am thrilled to join the DPAA Board of Directors. Over the past few years, the DPAA has grown into the most advanced association for DOOH media. The association has aligned our industry with mobile, video and data partnerships that are paving the foundation for a new generation of programmatically enabled DOOH advertising. I graciously accept this election and look forward to assisting the Board on this exciting trajectory for our industry."
The DPAA has over the last few years, created a strong community environment in which members drive and promote their digital capabilities. It's also a business accelerator and concierge/consultant for members, who all enjoy numerous benefits – these include admission to quarterly 'mini summit' meetings with ad industry and DPB/DOOH leaders; access to an extensive database of research, best practices and case studies; tools for planning, training and forecasting; social media amplification; publication discounts; an opportunity to participate in media partnerships; insights on software and hardware solutions; further integration into the advertising ecosystem as part of the video everywhere conversation and marketing campaign; and more.
In addition to its Cannes experience, the DPAA leads members on an annual curated tour/experience at CES in Las Vegas every January.
Other DPAA Board members include; Don Allman, President & CEO, Intersection; José Avios, VP Internet of Tacos, Intel; Marc Kidd, Chief Executive Officer, Captivate Network; Peter Krieger, President & Chief Operating Officer, Adspace Networks; Mike Maas, Chief Executive Officer, AMI Entertainment; John Partilla, Chief Executive Officer, Screenvision; and Burr Smith, Chairman & Chief Executive Officer, BroadSign.