Did you know that the very first CES was held in New York City 50 years ago this week, June 25-28, 1967?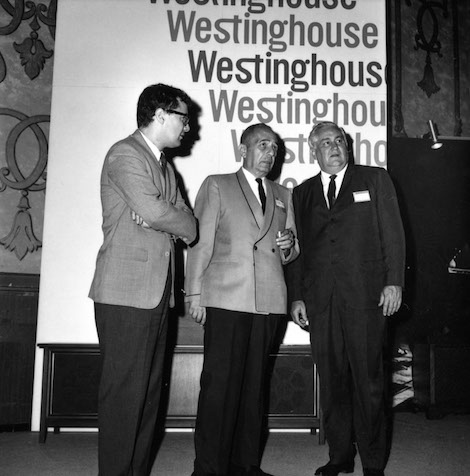 That inaugural show attracted 117 exhibitors and 17,500 attendees with main exhibits at the New York Hilton Midtown on 6th Avenue and Americana of New York Hotel – now the Sheraton New York Times Square Hotel on 7th Avenue, Ed.
CES of course has grown immensely since then, with more than 4,000 exhibitors and more than 180,000 attendees at CES 2017 this past January in Las Vegas.
Gary Shapiro, president and CEO, CTA was quoted as saying "Over the past 50 years CES has evolved as the technology industry has changed, reflecting and helping drive the ever-expanding consumer tech landscape. We have succeeded throughout the years due, in large part, to our loyal customers, partners and the deep relationships we have made along the way. We are honored to celebrate this anniversary and thank and celebrate our incredible industry partners, individuals and companies who have been with us for five decades and have helped make our show the global gathering place for all who thrive on the business of consumer technologies."
Since its start in 1967, CES has showcased an estimated 700,000 products. These include world-changing innovations such as the VCR (1970), the DVD (1996), digital radio (2000) and Blu-ray recording standards (released in 2002), as well as more recent technologies – such as consumer 3D printers, AR/VR, smartphones, tablets, self-driving vehicles, 5G wireless, the Internet of Things, drones and 4K Ultra HD Television.
The first CES featured products such as transistor radios, stereos and small-screen black-and-white TVs, including the first solid-state TV. Top companies exhibiting at the first CES included: 3M, Memorex (now MEM-CE), Motorola with Lenovo, Panasonic – Matsushita, Philips, RCA (now a Technicolor brand), SANYO Fisher (now part of Panasonic), Sharp, Sony, Toshiba, Westinghouse and Zenith (now part of LG). Major global brands from a broad array of industry sectors have presented keynotes at CES, including leading executives from BMW, Carnival, Ford, Google, Intel, Microsoft, Netflix and Samsung.
CES 2018 will take place January 9-12, Las Vegas, NV.