Adrian J Cotterill, Editor-in-Chief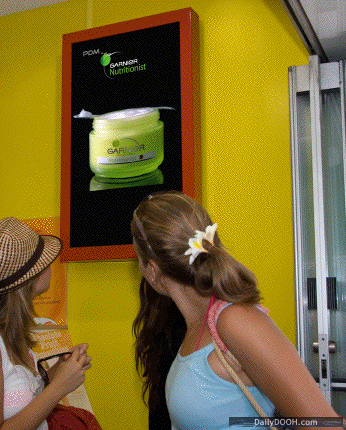 Australian digital content media specialist Prime Digital Media (PDM) is now managing content and media for Boost Juice's instore digital signage network in the UK.
Boost Juice has more than 200 locations globally from South-East Asia to South America and so could be a prime candidate for a true global network!
Content is very much like the McDonalds stuff we helped put together a few years back – a mixture of youth-oriented brand advertising, Boost Juice promotional content and infotainment relevant to Boost Juice's target market (they are looking at our Formula 1 Grand Prix content too which is nice).
PDM's Creative Director, Julie Frikken, said "Boost Juice's needs had been carefully analysed to ensure relevant content was provided for the instore network" – so that will be go in shop, sit down, buy some drinks (nice they are too) and watch who else comes in then 😉
Seriously Julie told us "Screen media such as Boost TV is very much a 'dwell-time media', where consumers don't sit back and watch entire loops, instead they just glance back and forth. PDM's research and experience has shown us that by far the most effective way to leverage this is to use short, animated flash and video units. Based on PDM's initial Boost UK store pilot, we found that the most effective content strategy for Boost was to present portrait-oriented content in a five-minute loop, designed to match average dwell time in the stores"
We don't think there is anything new there (they are not claiming there is) – a lot of the leisure folks and other retailers are starting to get their content right.
Julie continued "We've found that short, punchy, dynamic content like this really increases shopper recall and more than halves their 'perceived dweller time'. PDM research has shown that Boost consumers overwhelmingly like the media, believe it improves the shopping experience and makes them 'feel good about the Boost environment'."
We believe that the digital signage solution for Boost is 3M's