Scala Inc., global provider of digital signage solutions, has announced that its digital signage technology sits at the heart of a brand new digital and interactive shopping experience at Hunkemöller's new European flagship stores, the most recent of which opened in Maastricht and Amsterdam.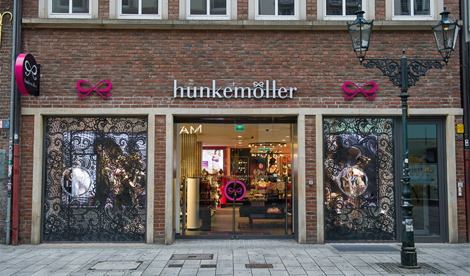 One of the largest High Street lingerie brands in Benelux, with 180 stores in the Netherlands and 100 in Belgium and Luxembourg, Hunkemöller worked with local systems integrator DOBIT to roll out 150 Scala players across the stores.
The Scala digital signage player and content manager support an omnichannel expansion strategy, driving in-store touchscreens offering exciting content and live social media feeds and supporting new interactive fitting rooms with soft surroundings that enable customers to take charge of the atmosphere, lighting and sound on interactive screens.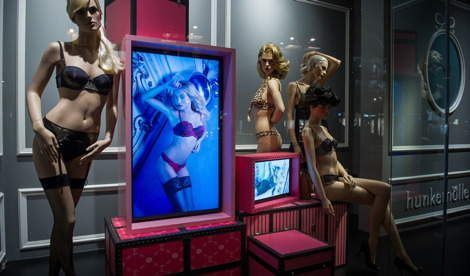 Britta Hall, Global Retail Experience Manager at Hunkemöller told us "The experience fitting room has proven extremely popular and customers tell us they are very comfortable in this environment. It's also worth noting that the fitting room is not only nice to have, but clearly increases sales too!"
Harry Horn, General Manager EMEA and VP Marketing Global at Scala said "We are proud that Scala is a part of the very successful Hunkemöller store concept. By combining digital signage with interactivity, sound, lighting and scent DOBIT created an unbelievable and personalized customer journey. This resulted in a perfect combination of useful and powerful technology and a very impressive shop experience."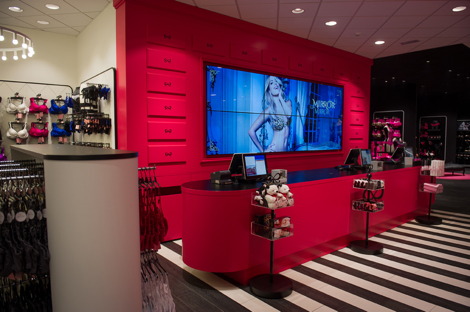 Hunkemöller was founded in 1886, in Amsterdam, by Wilhelm Hunkemöller and his wife Josephina Lexis. Hunkemöller is an originally Dutch company and the largest high-street lingerie brand of the Benelux. With some 4,000 employees and more than 800 stores in 23 countries, Hunkemöller is rapidly expanding throughout Europe. You can currently find our stores in the Netherlands, Belgium, Luxembourg, France, Germany, Denmark, Saudi Arabia, Egypt, Spain, Aruba, Curaçao, Russia, Sweden, Austria, Morocco and Bahrain.