Adrian J Cotterill, Editor-in-Chief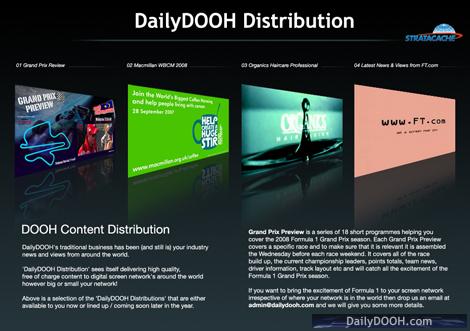 Very soon you will be able to register and browse our distribution projects and programmes in full on DailyDOOH.net but for now a simple placeholder suffices!
The Formula 1 Grand Prix Distribution will be available this Thursday for those networks who signed up (30 to date). We are adding the final touches to the programme this evening as it happens.
WBCM '08 will be available in June and we are working on a couple of geographic specific projects as well!