Adrian J Cotterill, Editor-in-Chief
Yes Jeremy, there is a Santa Claus . Whilst the OUTFRONT Media offices are nowhere near the flagship Macy's 34th Street Herald Square Store or the Farley Post Office, the metaphor from the famous New York Sun newspaper editorial published on September 21, 1897 is apropos.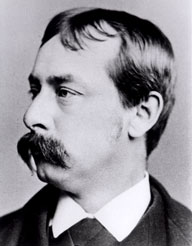 After what has seemed to many in the industry, as the longest RFP in the history of Out of Home advertising, the New York Metropolitan Transportation Authority is reportedly set to award its advertising concession on Monday.
As always, we can tell you exclusively, that it will be staying with Jeremy Males' OUTFRONT Media who beat upstart Intersection – it's obligatory when mentioning Intersection these days to say 'Alphabet backed' or 'Google Startup', though none of that did them any good this time around, when trying to win over the hearts and minds of the MTA that they should be awarded the contract.
In truth there was probably never any competition for the contract. The amount of money needed to fulfil having won the RFP is huge – money that OUTFRONT Media can bizarrely get hold of more easily than Intersection (even with its rich parents).
Expect the official announcement to be made Monday September 25, 2017.
On Tuesday October 31 during New York Digital Signage Week at The DailyDOOH Investor Conference, both OUTFRONT Media's Jeremy Male and Intersection President & CEO Ari Buchalter will be in conversation with OAAA President Nancy Fletcher (they will also be joined by Adams & Fairway's CEO Kevin Gleason).
The historic Roosevelt Hotel, known as 'The Grand Dame of Madison Avenue' is the official hotel for New York Digital Signage Week. Attendees to any of the week's events are eligible for preferred hotel rates.