Adrian J Cotterill, Editor-in-Chief
Following its launch earlier this year, Admedia, have just announced the next roll out phase of Admedia Nexus – described as the largest roadside digital full motion network across the UK.
Phil Daniel, Admedia's Managing Director of Sales and Marketing, told us "We are delighted at the rapid expansion of the Nexus network, which reconfirms our belief that there is a strong demand for dynamic full motion screens to reach our key Motorway Service Area audiences. With the recent dynamic copy from Virgin Trains and full motion content from Land Rover, we are seeing a significant increase in clients utilising the interactive digital technology to dominate our captive environments."
From October the Nexus network will increase from 18 to 30 key sites that connect the UK's top 20 conurbations.
The dominant positioning of the additional 12 screens at the entrance of the busiest Motorway Service Area amenity buildings ensures the network effectively reaches the highest footfall areas.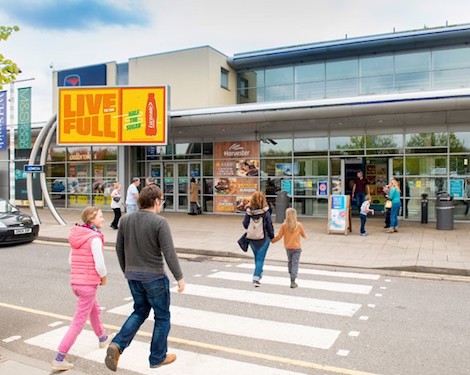 Admedia Nexus uses cutting edge digital technology to deliver augmented reality, social media amplification, as well as geo and traffic data driven campaigns.
With 8.5 million motorists stopping every week, Motorway Service Areas directly reach core audiences including Family, SME, Travel & Tourism, Entertainment & Leisure, Motoring and CTN.
Campaigns since the launch have included a wide variety of advertisers such as Land Rover, Isuzu, Lucozade, 20th Century Fox, O2 and Renault.