Adrian J Cotterill, Editor-in-Chief
ADI Global Distribution, a leading distributor of security, AV and low-voltage products has partnered with Signagelive to provide digital signage solutions to Value Added Resellers and their customer's.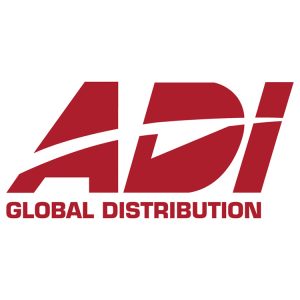 Marco Cardazzi, ADI Global's Vice President of Global Marketing told us "Introducing installing contractors to technologies that will help them gain new revenue streams by expanding into adjacent markets, like Pro AV, is one of our highest priorities at ADI Global Distribution. We are excited to add Signagelive to our assortment of key vendors to help our customers grow their businesses and deliver digital signage solutions as part of a complete integrated AV solution to their customers."
Robert Hansen Signagelive's Director of Sales Americas said "Signagelive is very excited to be expanding its relationship with ADI. The Security and low voltage Integrator community has been a staple of the Signagelive Reseller network for years. Partnering with the industry leader in Security and low voltage products is both an honor and a privilege. The ADI Reseller community has long had the infrastructure, client base and appetite for Signage, and with the ADI-Signagelive offering they now have the leading platform to create an exciting new revenue stream through Digital Signage."
ADI Global Distribution is a leading distributor of security, A/V and low-voltage products. With more than 200 worldwide locations it represents hundreds of top industry manufacturers and offers thousands of items in stock every day on their website and mobile APP.
For more than 25 years, ADI has been distributing the latest technologies and value-added services to residential and commercial dealers of all sizes. ADI's complete line of solutions includes Intrusion & Z-Wave®, Fire, Video Surveillance, Access Control, Power, Audio/Video, Networking, Communications, Central Vacuum, Tools & Hardware, Wire & Cable and Structured Wiring.