It's obvious that a number of the industry giants are being a little radical in their (new) designs for #ISE2018 this year.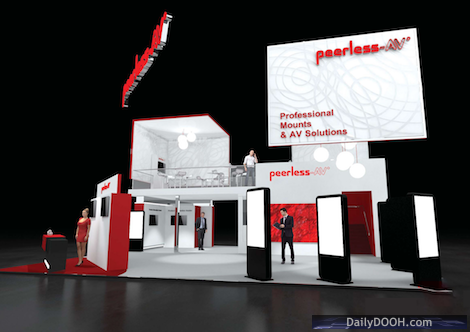 One stand design that we really like is Peerless-AV who will be in Hall 12, F90, with a two-storey construction.
They'll be exhibiting a wide range of Kiosk Solutions, including the KIPICT555 Fully-integrated Interactive Kiosk, LED Mounting Systems, Digital Signage Mounts, Outdoor Displays and more!