Urban Digital Network's Managing Director, Vincent Whelan has acquired a network of 200 Adpod D6 screens in 53 Shopping Malls across the UK, delivering a presence in many key cities and towns.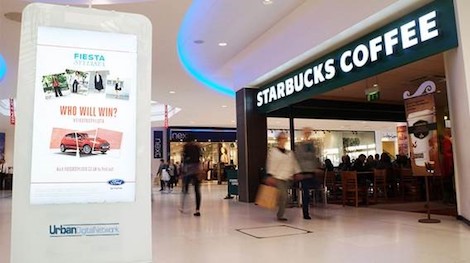 With the acquisition, Vincent Whelan is expanding his footprint in the UK which already includes the iconic outdoor digital screen adjacent to Cineworld cinema in Leicester Square and a number of larger mall digital screens.
Vincent Whelan told us "I am delighted with the acquisition as it provides a real footprint across the UK and a platform for advertisers to reach their audience using the latest out of home digital technology," said Whelan. "The first objective in the acquisition is to ensure a smooth transition for our customers and retail partners and to enhance the service and digital platform offered to advertisers."
Vincent Whelan is also Managing Director of Adtower's digital media business in Ireland.