Adrian J Cotterill, Editor-in-Chief
DPAA, the leading global organization for everything digital out-of-home, announced today that BoardActive has joined the marketing association. BoardActive is an Atlanta-based company whose sign-operating and marketing platform enables visual signage and billboards to digitally connect with targeted consumers.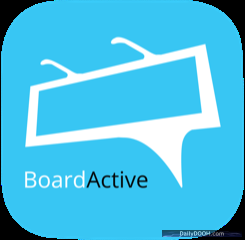 Barry Frey, President & CEO of DPAA told us "BoardActive has a dynamic patent pending marketing platform software for advertising campaigns that brings a very valuable digital dimension to visual signage and all types of billboards, adding a level of targeting never thought possible," said "We welcome them to DPAA and look forward to their participation in our collaborative community of members."
Doug Pittman, BoardActive's Founder & CEO, said, "Barry and his team at DPAA have done a remarkable job in moving the digital out-of-home industry forward in so many areas, and we are absolutely delighted to have the opportunity to work alongside them and contribute to future growth. Connecting the advertiser to the consumer is our main focus and our product achieves that perfectly"
BoardActive is a sign-operating and marketing platform that connects advertisers to the consumers. The company's software suites links signage to smart devices, forming an immediate consumer call to action and enabling brands to create more engaging ad campaigns that empower the advertiser with detailed analytics and much more. The BoardActive suite is made for small, medium, and the largest-sized businesses to custom tailor a powerful web presence that fits within their budget and is tied to their visual advertisements.
BoardActive was established in 2016, but the concept started four years earlier when founder and CEO Doug Pittman was taking his son to Samford University in Birmingham, AL. Doug saw a captivating billboard on the long drive and couldn't remember the message after he had passed it. He debated on backtracking to see it again but the next exit was miles away. Instantly, he saw the need to connect the message on ad media to consumers that are intently focused on their smartphones. By linking ad media with the digital realm through BoardActive, out-of-home media companies and advertisers extend the value of static and dynamic media for everyone.