Adrian J Cotterill, Editor-in-Chief
This month Australia's leading Out Of Home company will commission new digital roadside billboard in Adelaide and key regional locations plus digital full motion EVOKE screens in high footfall shopping centres such as Canberra Centre in the ACT, Westpoint in Blacktown, Castle Towers and Melbourne's Eastland shopping centre.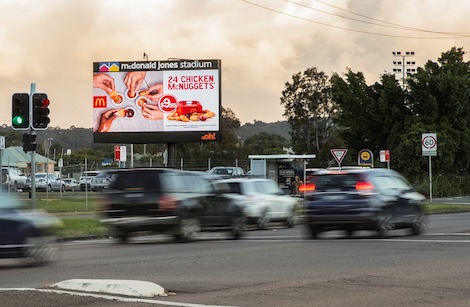 oOh!'s extensive large format digital billboard inventory, the largest in Australia, now reaches more than 60% of metro Australians within a two-week period across Road, Retail and Airport and represents more than half of the total Out Of Home sector's large format digital inventory#.
In addition to its large format digital billboards on major arterial roads, key shopping centres and in airports across the country, oOh!'s small format digital network in Retail, Fly and Locate by oOh! environments takes its total digital inventory to approximately 8,000.
oOh!'s Chief Executive Officer, Brendon Cook, said the company would continue to expand its digital footprint to help advertisers gain deeper engagement with their audiences efficiently and effectively. "Over the past three years we have been strategically investing in growing our large format digital network and this year have accelerated this to double our total digital billboard inventory to deliver the audience reach and combination of full motion and non-motion large format digital. We are committed to further digitisation into 2018, both in terms of large and small format screens, but will continue to be prudent about what we digitise based on the sites meeting key audience criteria determined by our extensive new data sets and advertiser demand. This includes increasing digital inventory not only in metropolitan areas but also in regional centres given regional Australia is an important market for many advertisers as it accounts for a third of the population."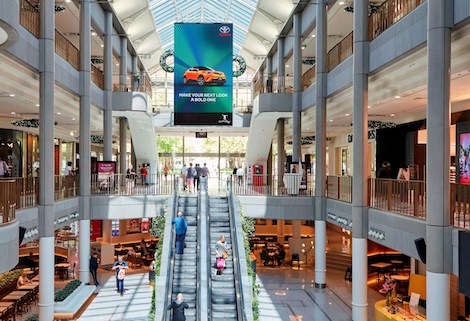 snap.house real estate
In the coming month, oOh! will add digital billboards in Port Macquarie and Mackay, with further plans early in the new year for the placement of digital billboards in Port Lincoln and Townsville.
"While we have a focus on growing our large format digital footprint, we also want to maintain our strong classic Out Of Home offering. Classic inventory has and will always provide brands with a big impact presence, while digital inventory done right can immediately deliver contextually relevant content to specific audiences."
Mr Cook said oOh!'s digital inventory, most of which has full motion capability to enhance engagement with audiences, was only part of the overarching business strategy for sustained growth.
"The network of signs is important, but not the only part of our solution to support advertisers' needs. That is why our solution for advertisers is underpinned by a proprietary content management system that enables more immediate and dynamic delivery of content to audiences. Our data and insights, powered by Quantium allows advertisers to better target and engage the right audiences, in the right environments and where we are able to integrate content onto the digital panels to drive deep engagement. This is backed up by third party proof of play platform, Seedooh, that now delivers full transparency on reporting classic and digital display in almost real time".
Mr Cook said that oOh! and the Out Of Home industry is entering a new period where inventory scale, quality and full motion capability are beginning to deliver unparalleled location connections to mobile, digital and audiences.