As reported widely over a week or so ago, Outcome Health reached a settlement with their three large investors; Goldman Sachs, Google/Alphabet and the Pritzker Family, ending litigation brought by those investors.
In the statement Outcome Health's Update to our Customers [1], published on their website, founder Rishi Shah spun a positive tale for customers, employees and most importantly, angry advertisers. Reading between the lines and adding context provides a bit more insight into what we believe actually occurred.
By way of background, Outcome secured equity investments of around USD 487.5 million last year [2], of which USD 225 million was actually a dividend paid to Rishi Shah and his co-founder, Shradha Agarwal. The investment valued Outcome at about USD 5.5 billion, made Outcome a true unicorn [3] and made Rishi Shah a 'paper billionaire'.
It turns out that when Shah entertained a reporter from The Wall Street Journal at Outcome headquarters last year, he was no doubt looking forward to reading a fawning tribute to his accomplishments. He may have even planned to enlarge the famed WSJ stipple image that would accompany the article, and hang it next to the pictures of him rubbing shoulders with political elites. After the equity funding, panhandlers such as Liz Warren and Chuck Schumer wasted no time in rushing to Chicago to stroke the ego of the known political contributor, who now had so much money, only they could spend it all in a lifetime. There is every reason to believe that Shah pictured himself as a budding political power broker. But not so fast, Sir.
However, by interviewing Outcome employees, the WSJ reporter, Rolfe Winkler, uncovered what appeared to be systematic inaccuracies in reporting advertising reach and results. The word 'fraud' has been used quite openly after Winkler's initial article. The investors were fuming, as overstated numbers tainted the basis for the valuation of their investment. Advertisers, doctors, hospitals and employees began to bail out immediately, and the investors filed suit [4]. They seemed particularly miffed about the USD 225 million Shah and Agarwal had received and tucked away in a separate entity (i.e their 'dividend').
Now, on to how one might interpret parts of the Outcome settlement statement: –
Outcome: We are pleased to announce today a complete resolution of all outstanding investor litigation and that all relevant parties have entered into a settlement agreement that represents alignment and reaffirmation of Outcome Health's value to all its stakeholders as well as the healthcare community at large.
Reality Check: There was no way out for Rishi and Shradha. Denials of culpability and knowledge of wrongdoing were to be expected. However, people who worked for Rishi will tell you that he lived in the weeds on everything. He would have been deposed and potentially boxed into any statements he made that conflicted with testimony of other witnesses. Remember that in the US, fraud rulings come with treble damages. Not a pleasant outcome to consider.
[5]
Outcome: As a result of the settlement, the equity investors, lenders and Shradha and I are reinvesting USD 159 million in Outcome Health which will further strengthen and scale its technology platform, automated processes and overall customer operations.
Reality Check: Would you care to hazard a guess where the USD 159 million came from? If you guessed the USD 225 million set aside for the founders, chances are that you win a large stuffed animal. There is a near zero chance that the angry investors were going to put more dollars in to a severely damaged company as part a settlement. Any concessions from debt holders (including those who funded the reported USD 325 million AccentHealth deal back in November 2016 [6]) would almost certainly have been contingent upon clawing back cash from the founders. Shah's recent departure from his USD 50,000/month Clark Street mansion (shown above), is a strong signal that cash flow is changing rapidly for him.
Outcome: As part of this agreement, the company will have an expanded Board of Directors, including new independent directors, and Shradha and I will step into the roles of Vice Chair and Chairman respectively. Together with the Board, we will be launching a search for a new CEO to lead the company in its next chapter of growth.
Reality Check: They were summarily fired. Signing a resignation letter written by the investors' attorneys was likely a non-negotiable part of the settlement. There was no path to regaining the trust of the advertisers and community with the founders still at the helm. The Board seats and titles actually mean nothing, as the investors no doubt own or control the other five seats. Therefore, the founders have virtually no say in any strategic decision despite their significant equity holdings. One such decision likely includes the selection of a new CEO. Current COO Nandini Ramani was put in place by Shah and Agarwal, and that association might not make her a favourite of the investors. Don't be shocked if she bails out, if and when she learns that she will not get the vacant CEO title – despite her impeccable tech background.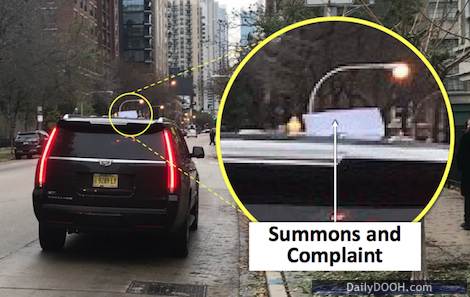 [7]
The plans of many industry competitors and investors to grab a chunk of Outcome's 40,000 sites in an anticipated liquidation have been stalled for now. However, should the company not have sufficient funds to manage their operations or fund their debt (after that USD 159 million is gone, of course), do not be surprised if the Board auctions off the pieces in a 5-2 vote. At that stage, it would be a matter of cutting their losses. The crown jewels, those AccentHealth sites, might recoup a large part of their investment, leaving Outcome with the remaining former Context Health locations and either a smaller and more manageable business, or another saleable asset.
Even though it is not clear that the last chapter has been written for Outcome Health, it did not have to end this way. It is a shame for a lot of people who have lost jobs or lost faith in an industry that they believed in.