Adrian J Cotterill, Editor-in-Chief
London's IMAX has been transformed into a colossal Big Mac to celebrate the 50th anniversary of McDonald's iconic burger thanks to Ocean Outdoor, Talon, OMD and Leo Burnett.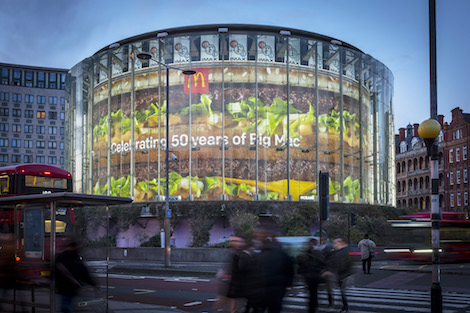 We note that a 'Big Mac' of the same proportions as the landmark IMAX would measure 1,734 square metres.
This spectacular display is powered by 48,000 LEDs of every possible colour to depict the bun, the burger and all the required garnishes.
It's all part of the Big Mac's birthday celebrations. McDonald's delicious visual feast lights up London until February 25, 2018.