Dino Burbidge is the multi-award winning Director of Innovation and Technology at WCRS and Chair of the UK Creative Council [1], and we are truly delighted that he has agreed to host and present a small workshop during London Digital Signage Week [2].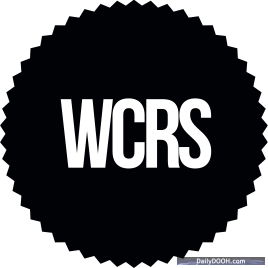 Regular readers and anyone who attends our events will know that the Ministry of New Media likes to push the boundaries of what can be done.
Rather than simply put on, a conference with panel after panel, or a conference with OWG's standing in front of a lectern, we are always challenging the industry to get the BEST people to share, impart knowledge and passion in unique and interesting ways (when applicable); think 'Coffee & Controversy Breakfast Debates [3]' which, with the help of the Digital Signage Federation we brought to life for New York Digital Signage Week several years ago, or indeed, our unique 'Think-Tank & Happy Hour [4]' that we've done a few times now both in London and New York.
With that in mind, we present, for the first time; 'Dino Deconstructs' which takes place Tuesday, May 1, 2018, 2:00 PM – 3:30 PM BST at etc.venues Garfield House, 86 Edgware Road, London, W2 2EA.
In this exclusive 90 minute session, Dino will deconstruct some of WCRS's award winning content, explain how it was done, why it was done and how you can aspire to the same level of creative genius!
Dino's eclectic background spans a wide range of industries and skills. He has been Creative Director in digital marketing agencies, a founder in mobile startups, Head of Creative Technology at Disney, a games developer at the BBC, children's IP creator and movie marketer with Hollywood's biggest studios.
Dino Burbidge describes himself as a sponge; he told us "I love joining the dots, solving real problems, making things real and making it all feel simple, exciting and useful".
It's obvious that WCRS is one of the very few places where all of these experiences of his, can come together to solve real client problems in new and innovative ways.
Dino's role is to push the boundaries, make campaigns more effective, interrogate and use the latest innovative technologies and to excite and educate everyone from creative teams, clients and media partners – something he has done time and time again, and he is, by far, the most awarded creative director in our industry at this current time.
Notable work has of course, included 'Look At Me', the astonishing Women's Aid digital out of home campaign, winner of Ocean's 2014 Art of Outdoor competition and a winner of a coveted Gold Cannes Lion [5] and 'Churchie's Drive-Thru Car Insurance' which won the 2016 Creative Techniques award in Ocean Outdoor's annual digital competition [6].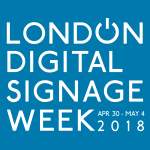 If you are interested then please be quick as tickets are limited and are sure to go quickly. You can register here [7].
London Digital Signage Week takes place April 30-May 4, 2018 and as with its counterpart in New York, the week is for anyone involved with digital signage and interested in retail, employee communications, smart cities, digital out of home and of course digital signage!
#ff @dinozoiks [8] @OOH_CC [9]