Adrian J Cotterill, Editor-in-Chief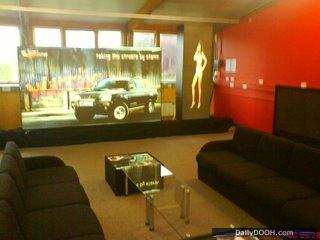 Seriously…
We have a 200″ screen, similar (but larger) to that shown in the photo above, that needs a home. The 'home' needs to be somewhere in the UK, in the Oxford – Cambridge – Central London triangle (Central London is preferred unless the location is conveniently close to road and rail links).
The digital screen is free (a long term loan agreement) and just needs to be made available to show case to prospective customers on occasion.
Coffee shops (err large enough coffee shops), hotel lobbies, corporate reception areas etc. may all be suitable.
If anyone has any thoughts then please let us know. Crazy ideas will be treated in strict confidence 😉 (all enquiries will of course be treated in confidence).