Russ Curry, Ministry of New Media
As it has done for a few years now, JCDecaux's Upfront is in conjunction with the IAB and takes places on Wednesday October 24, 2018 from 09:00 – 12:00.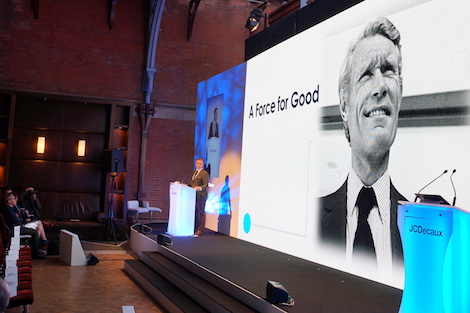 Not only will JCDecaux be unveiling new Brand Gap research, billed as "unique insight based on the latest industry feedback on how creativity and media is valued in a digital age", they also have an incredibly strong line-up of speakers, including Simon Valcarcel, Head of Creative & Media, O2, Jean-Christophe Conti, CEO of VIOOH and Justin Gibbons of Work Research.
Their keynote speaker has NOT yet been announced but we understand that it will be someone of prominence from the world of advertising – let's hope it's a female to address the gender imbalance at present, Ed.
Last year was a truly brilliant event and saw the likes of Les Binet, world leading authority on marketing effectiveness, and Mark Ritson, Branding Professor, take to the stage.
The event takes place Wednesday October 24, 2018 from 09:00 – 12:00 at the IET London, Savoy Place, 2 Savoy Place, WC2R 0BL.
You can express your interest here.