With the Opening Ceremony of the Invictus Games Sydney 2018 presented by Jaguar Land Rover less than a week away, leading media business APN Outdoor has unveiled the next phase of its marketing campaign to promote the Games.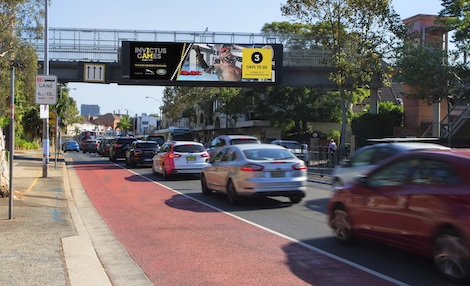 This week, APN Outdoor has launched digital billboards in each state displaying a daily countdown to the start of the Invictus Games this Saturday, plus billboards promoting ticket sales and television coverage of the Games on the ABC.
APN Outdoor is the Official Outdoor Media Partner of the Invictus Games Sydney 2018. Running from 20 October to 27 October, the Games will see 500 wounded, injured and ill defence personnel from 18 nations taking part in 11 medal sports.
APN Outdoor Chief Executive Officer and Managing Director, James Warburton told us "We have been supporting the Invictus Games Sydney 2018 since 2016, running several campaigns across our national digital billboard portfolio, airport offering, XtrackTV network and key transit formats. With the start of the Games now less than a week away, we are delighted to once again use the reach and power of the out-of-home medium – and the APN Outdoor network – to promote the Games and welcome these amazing competitors to Sydney. "We are very proud of our association with the Invictus Games Sydney 2018 and wish everyone involved all the very best".
At the same time, APN Outdoor and Sydney Airport have joined forces to use key internal digital sites at the airport terminals this week to run a video welcoming Invictus Games competitors to Sydney.