Adrian J Cotterill, Editor-in-Chief
The heart of Melbourne's Southbank precinct has been transformed with the launch of QMS' iconic digital billboard towering over the city's famous Yarra River.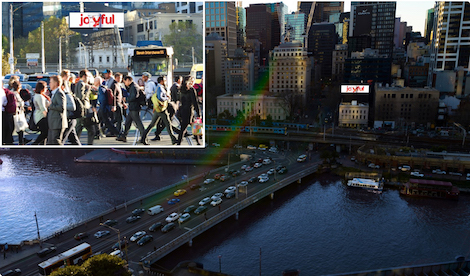 QMS CEO, John O'Neill told us "The 'Yarra Promenade' is iconic in every sense of the word and is situated in one of Melbourne's most famous locations. I am extremely proud to see another billboard as impactful and vibrant as the city itself become a major part of our quality digital portfolio. The launch of this landmark truly reflects our passion of developing iconic sites in iconic locations and marks an exciting trajectory of what is to come for QMS."
The 'Yarra Promenade' stands tall amongst the city skyline, delivering 3.4 million contacts per month as it presides over Melbourne's renowned Southbank and Crown Casino precinct. Its commanding CBD position captures the attention of all inbound vehicle traffic congested along Williams and Queensbridge Streets as well as the vast numbers of pedestrians inhabiting the bustling Southbank and Yarra Promenades.
Considered a major CBD destination, the Southbank and Crown Casino precinct is one of Melbourne's busiest entertainment and culinary districts with its array of shops, restaurants, cafes and unique tourism experiences attracting an extremely diverse audience.
It is the sheer size, scale and location of the 'Yarra Promenade' that provides advertisers with the ability to hero their brands to both a professional CBD audience as well those seeking to be entertained, with viewing spanning the entire length of this key Melbourne precinct.