Adrian J Cotterill, Editor-in-Chief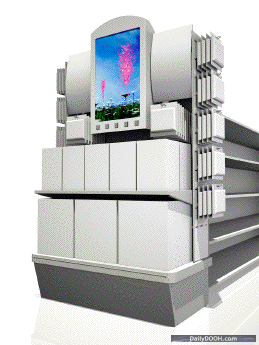 Artisan Live launched this today at GlobalShop in Chicago.
Artisan have been working with BroadSign, LG Electronics and Cognovision and have come up with this modular end cap for retailers and brands. It's a type of 'branded fixture' that we have discussed and made mention of before.