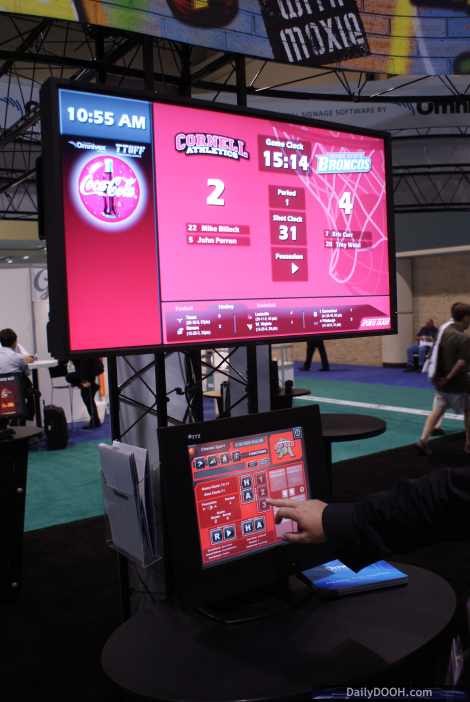 The Strategy Institute's Digital SIgnage Technology Summit and InfoComm 2009 was definitely a learning experience for us (you thought we thought we knew it all didn't you?)
At the former we heard unprompted mentions of X20, Tightrope and Visix by folks doing case studies and on the show floor at the latter we got to spend time on stands from CoolSign, Omnivex [1] and X20.
We liked the Omnivex solution from what we saw of it. It had a great central management tool that showed 'video' of all screens in a network and some of the interactivity stuff was really cool – it was especially well executed on the stand with relevant and interesting demos the basketball scoreboard (shown above) was particularly good and was what pulled us and many others in onto the stand.